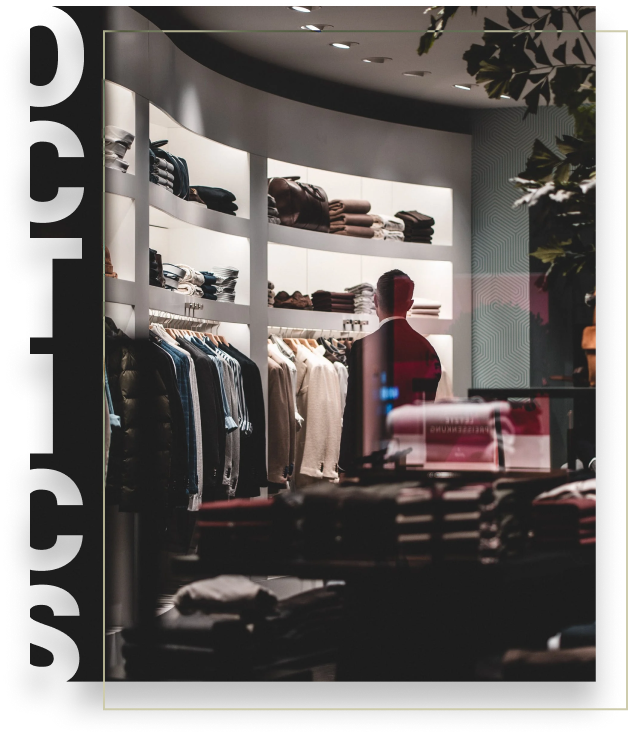 THE GROUP TODAY
OCTICS today is one of India's prominent enterprises. Over the few decades India's entrepreneurial spirit has been phenomenal and remains synonymous with pioneers of business. The group is formed with the brand name: OCTICS

The Group's philosophy is based on three principles:
1. Each of our product three things in common: style, virtue, and uniqueness.
2 .OCTICS is focused on making a charismatic, light hearted and conceivable world by being attentive, passionate and dynamic.
3. OCTICS stands for Not Comparable - UNIQUE. A big motivator for the thought the brand name doesn't make a difference, what makes a difference is the way individuals see our product and how they see the brand which could vary from individual to individual.
We make person Unique through our new designing style. We needed to encourage individuals' capacity to share their very own style and that is the thing that prompted the start of 'OCTICS giving individuals the instruments – BUY YOUR LOOKS.

The company is led by Mr. Budhabhai Sonani as CMD; Mr. Kartik Sonani as the Managing Director, and Mr. Hardik Vadodariya plays a major role in the e-Commerce Vertical launched by the company.
Our team has the most dynamic people who hold similar tastes but have a unique approach. We are very particular about the craftsmanship that goes into making every segment, at the same time ensuring that it is affordable.

In the midst of these, the core value always remains: Constant focus on customers satisfaction & improve this world a little, one individual at any given moment!
GENESIS
Budhabhai Sonani started work at a very young age. The family roots go back to Surat According to Hindu mythology, on the auspicious day of Uttarayan in 2008 OCTICS Group had its inception. And starting with 5400sq. ft. Manufacturing house for fabrics and readymade shirts, t-shirt, trousers, western wear, bridal wear and all types of men and women wear, and now it's transforming with 5 manufacturing house each one of capacity with 6000sq.ft.

Though the main attraction always remained the unparalleled luxury of bespoke. For the coming few years the management has focused on Quality and 100% customer satisfaction through innovation in design and fine craftsmanship. In 2019, with the rise in customer demand for national and international brands, they expanded and added 4 Premium national men's and women's wear brands with the name of Pari Design, Payal Fashion, Kayraah Fashion Pvt Ltd, and Nancy Digital Print. to their feather.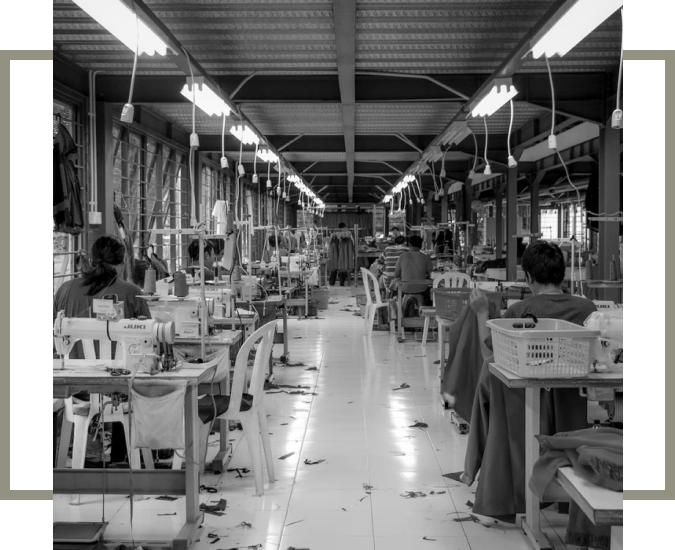 TRANSFORMING INTO READY TO WEAR
2008- Launched first manufacturing house named Om Group with the word spreading and few ideas by the team of around people they decided to make readymade shirts, t-shirts and sell to vendors. And they made own label and sell it with them. In starting days teams find some major issues from the vendor's side in terms of their internal distribution, design and supply.

The times were tough, but with so much stock on hand they decided they will launch those shirts in Gujarat itself. To their surprise, it was a phenomenal success. For years to come with God's grace and the duo's sheer determination and hard work done by the team of our people the decade went perfectly well with more and more loyal client base. And now OCTICS has become one of the world's best clothing brand.